RENO, Nev. – On Sunday, Reno 1868 FC midfielder Junior Burgos delivered on a promise he made to the Houston community more than a month ago.
Burgos, who started in El Salvador's 1-0 win over Canada, delivered a check for more than $1,000 each to two families before Sunday's match in Houston.
The money was raised through a GoFundMe.com account in an effort to help out with Hurricane Harvey relief. The hurricane devastated Houston and the Texas coastline in early September.
Burgos has only played in Texas a handful of times. The most he's ever lived in Houston was three months. But the midfielder said he was compelled to help out after seeing the devastation Harvey left behind.
"When you see images like that, how can you not help," Burgos said.
Through careful research, Burgos was able to identify two Houston-area families in need. Both families also happened to be from El Salvador.
"They need all the help they can get right now because sometimes, they aren't receiving help at all," Burgos said. "Any time we've played in Houston, the community has always supported the team.
"I think it was our turn to give back."
Because of his efforts, Burgos was able to present the proceeds in person on Sunday.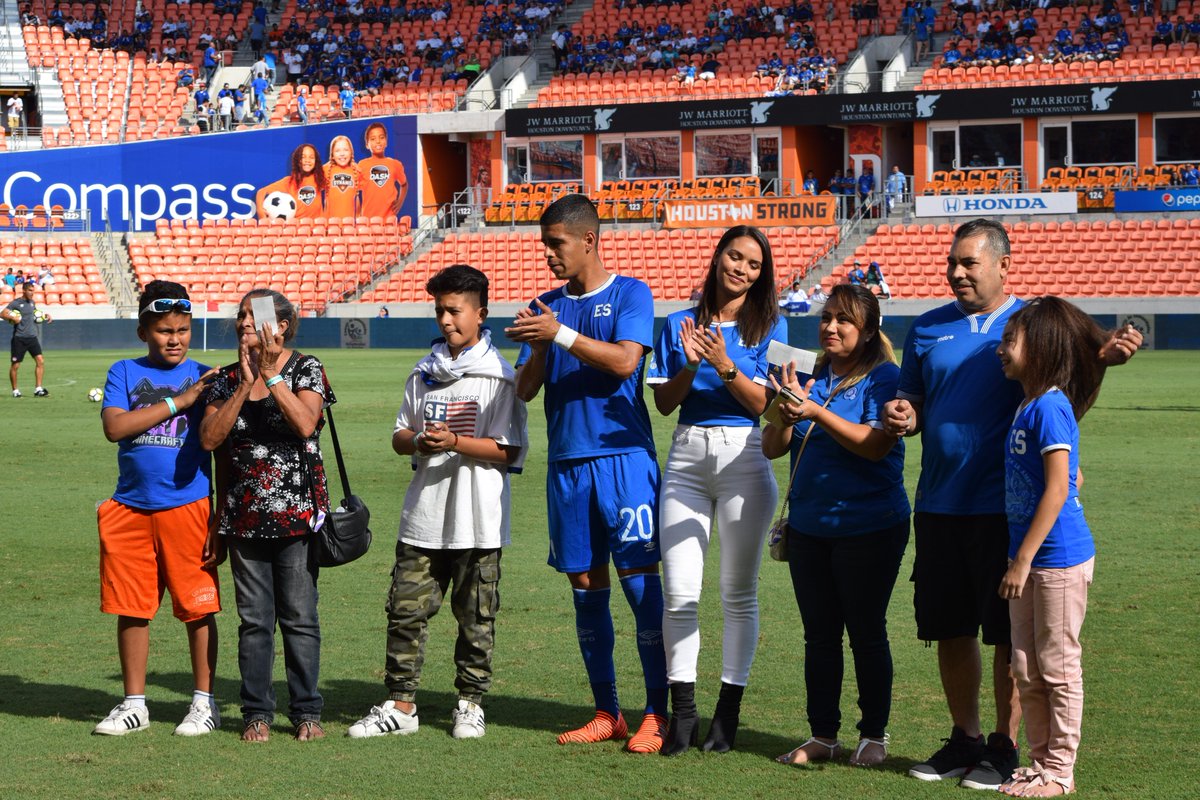 But he doesn't want to be called a hero.
"I'm just doing my part and helping out in any way I can," Burgos said. "The heroes in this situation are the parents.
"Each and every day, they are having to rebuild their community. That takes an incredible amount of strength."
Additionally, Burgos plans to raffle-off two jerseys on Wednesday on social media.
A signed Reno 1868 FC jersey and his El Salvador jersey from the 2017 Gold Cup are being raffled.
All of the proceeds will go toward Hurricane Harvey relief.